Fish Tugs of the Greatest Lake
JUDY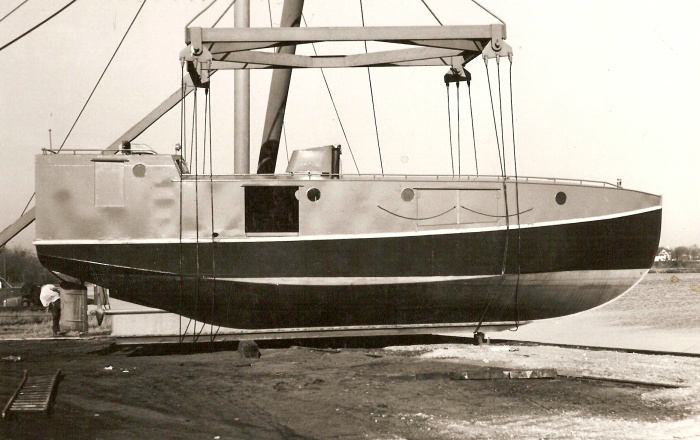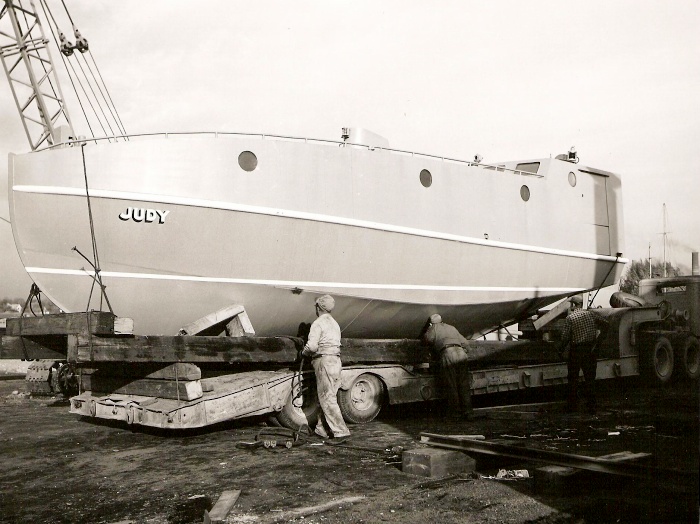 Excellent photos from Dennis Mullen of Marinette, Wis., who writes, "Marinette Marine built a few steel hull fish tugs here in Marinette. This tug was built for Jim Duresha (son of Harold Duresha, owner of the company) and named after Jim's wife."
The boat in these photos may be the same one spotted in Port Wing, Wis, June 2011 by Raymond Debaun. (Below) Like the boat shown above, the Port Wing JUDY is a 35-footer, built by Marinette Marine Corp. It was owned by Suli Kauppi, Copper Harbor, Mich., and equipped with a Caterpillar Model D4600 diesel. Bought by David Johnson, Port Wing, Wis. in the early 1980s she was re-powered with a Cummins Model 6 BT diesel. The prominent funnel in the early pictures may have been removed when the engine was changed. Further investigation is needed to answer this question.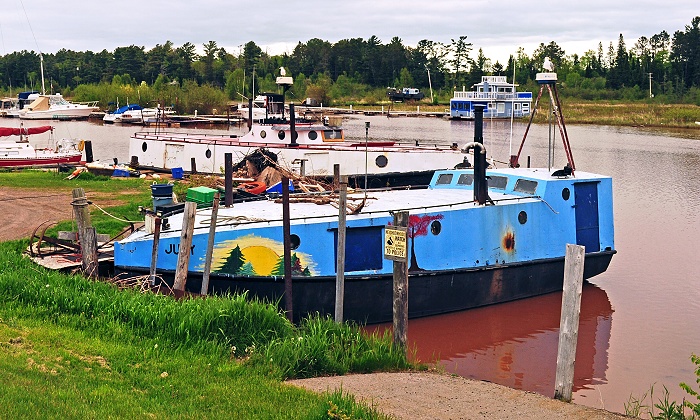 Judy at Port Wing, June 2011. Photo Courtesy Raymond Debaun
Along with the photos of the JUDY, Mr. Mullen was also kind enough to share photos of Menekaunee Harbor, circa 1942, showing the extensive lineup of fish tugs working out of the the port, with what seems to be a forest of net reels around the M&M Box Company plant.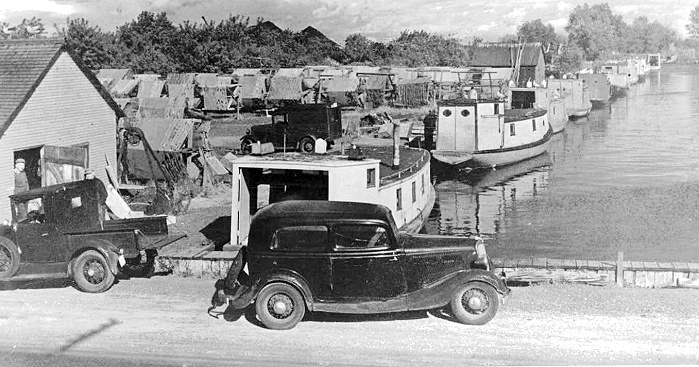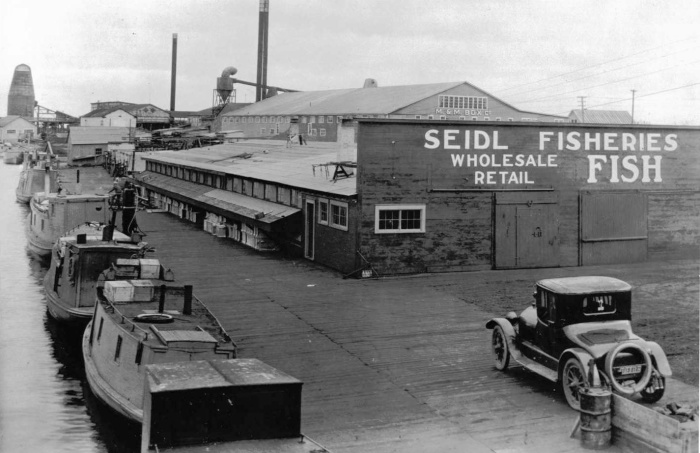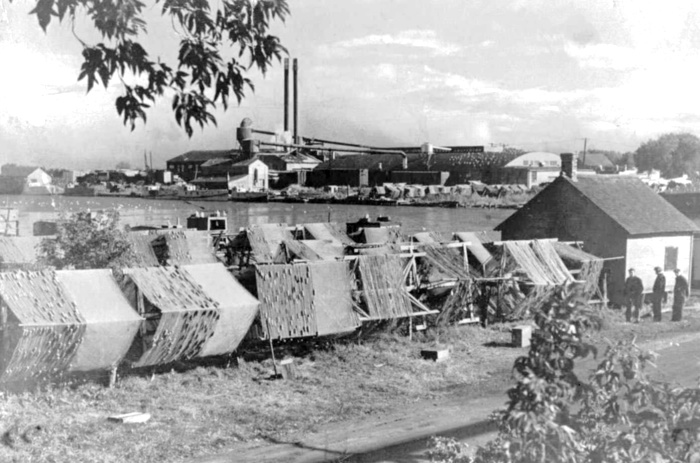 Photo Courtesy Dennis Mullen except where noted.
All contents copyright 2002-2016, Harvey Hadland and Bob Mackreth