Fish Tugs of the Greatest Lake
FAITH II.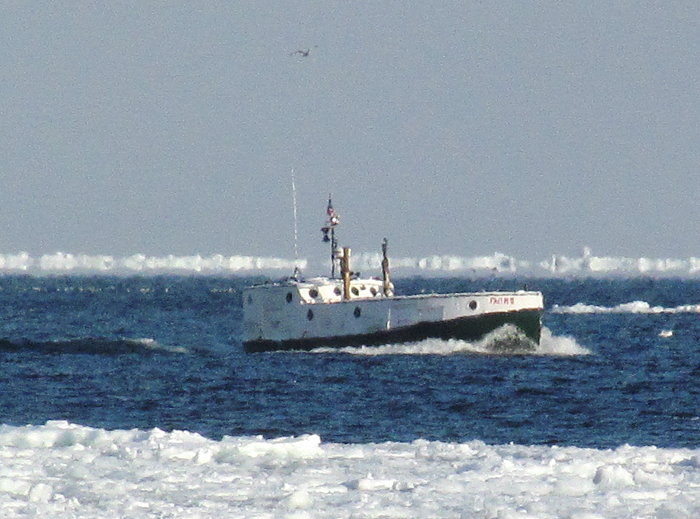 Photo courtesy John Koessl
FAITH II 250623 Built by Burger Boat Co. in 1946, the 44 ft. x 13 ft. all-steel boat was a replacement for Mollhagen's FAITH. Equipped with a 45-54 hp. Kahlenberg oil engine, the boat was a round bottom design, with pilot house aft. After being sold to Donald Voight, Gills Rock, the boat was re-powered with a Cummins diesel.
Below: the FAITH II at the Mollhagen's dock on the St. Joseph River, circa 1947, with an older, wooden tug behind it. Cropped from a larger photo kindly submitted by Greg Saurbier of Coloma, Mich.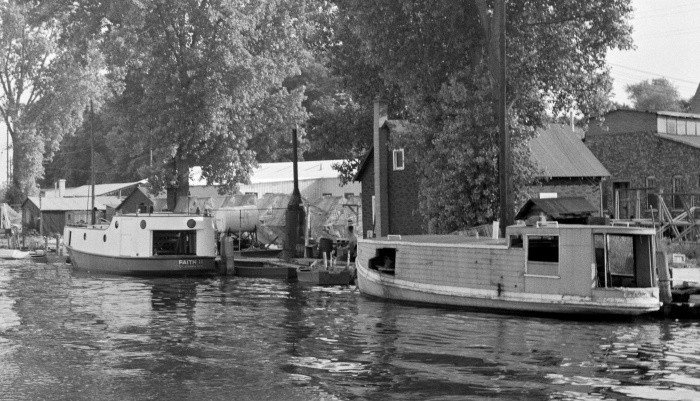 All contents copyright 2002-2013, Harvey Hadland and Bob Mackreth