Fish Tugs of the Greatest Lake
MANVILLE L.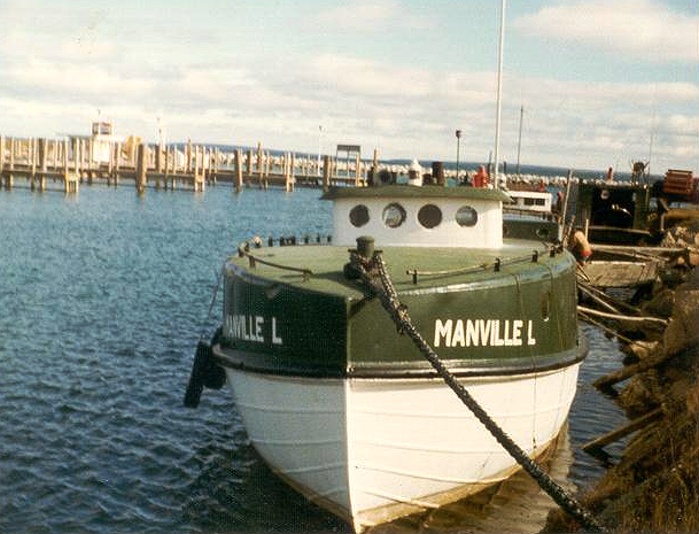 MANVILLE L. 235715 Built by Sturgeon Bay Shipbuilding and Drydock Co., in 1936, for Manville LaFond Sons, Two Rivers, Wis. The 45 ft. x 13 ft. all steel vessel was designed by Walter W. Haertel. Originally equipped with a 50-60 Kahlenberg oil engine, the boat was later re-powered with a 75-90 Kahlenberg. After being owned by LaFond for many years, the boat was sold to Ralph Cross, Charlevoix, MI in 1957. For sale in 1966, it was not until 1976 when she was sold to Emerald LeBlance Sons Goulias River, Ont. Fished for a time out of Mamainse Harbor, the boat was re-powered with a 250 hp. Cummins diesel. She is presently at Southampton, Ont., on Lake Huron.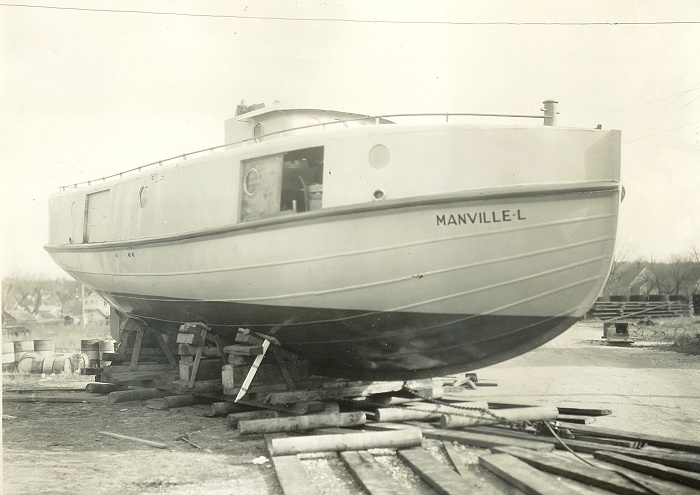 Photo: Top: Manville L at Charlevoix, Mich, 1960s; bottom, just before launching, courtesy of Scott LaFond.
All contents copyright 2002-2016, Harvey Hadland and Bob Mackreth