Fish Tugs of the Greatest Lake
M.G.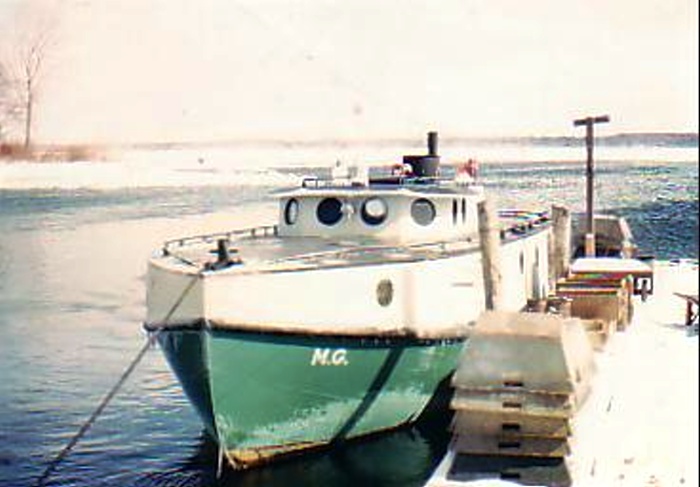 M.G. 250357 Built as VANDERBERG BROS. by Burger Boat Co. in 1946 for Russell Vanderberg, Muskegon, MI. The all steel vessel, 44 ft. x 12 ft. was equipped with a 50-60 Kahlenberg oil engine. Hallard Grover, Montaque, MI owned the boat from 1966 to 1969, and changed the name to M.G. Philip Anderson, Kenosha, WI bought the boat from Grover in 1970 and changed the name to JENNIFER, then sold her back to Grover in 1973. Grover had the boat until 1976, when he sold her to Richard McNab, Muskegon, MI. The boat is presently at Muskegon, named KATHY B., and owned by Jensen Fisheries.
Photo: the M.G. at Montague, Mich. in 1966.
All contents copyright 2002-2016, Harvey Hadland and Bob Mackreth