Fish Tugs of the Greatest Lake
BOB S.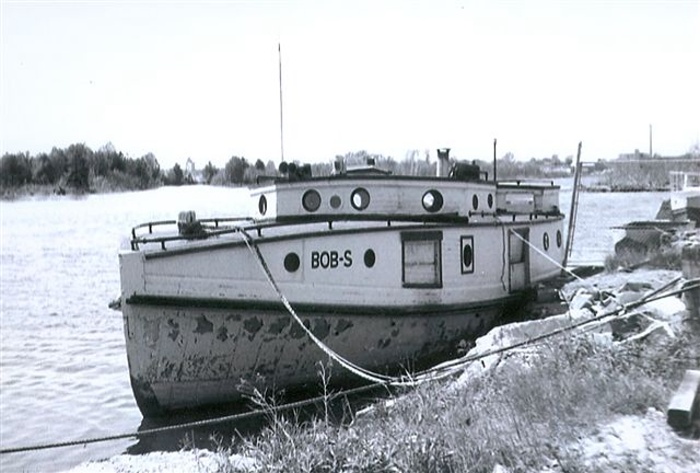 BOB S. A 50 ft. x 13 ft. fish tug, built by Peterson Boat Works, for William Sellman, Manistique, Mich. in 1935. Equipped with a 75-90 hp. Kahlenberg oil engine and compressed air net lifter. In 1961 the boat was sold to Reuben Peterson, and taken to Harbor Beach, Mich., where it was operated for a number of years. Reuben's sons, Robert and Jerome, brought her back to Manistique and fished from there for a number of years.
In 1979, the BOB S sank at the dock. According to John Bouschor, whose father George fished with the Sellman brothers, the cause was a mystery. The boat was raised with the aid of a crane from Manistique Rentals, with company owners Jim, David, and Slim Slining assisting, and diver Ted Foye helping secure straps around the hull.
Once the boat was pumped out, "she floated like a cork," and no leaks could be found. Speculation centered on a protuding rail on the dock near the waterline; the best hypothesis was that the wake from a passing boat rocked the BOB S in just such as way that it wedged under the rail, allowing a trickle of water to flow in. As more water entered, the list increased until the boat finally sank.
The boat was then sold to Earl Maudrie, of St.James, MI, who fished it until 1983, then donated it to the Beaver Island Historical Society, where it remains on display.
All contents copyright 2002-2016, Harvey Hadland and Bob Mackreth