Fish Tugs of the Greatest Lake
JANE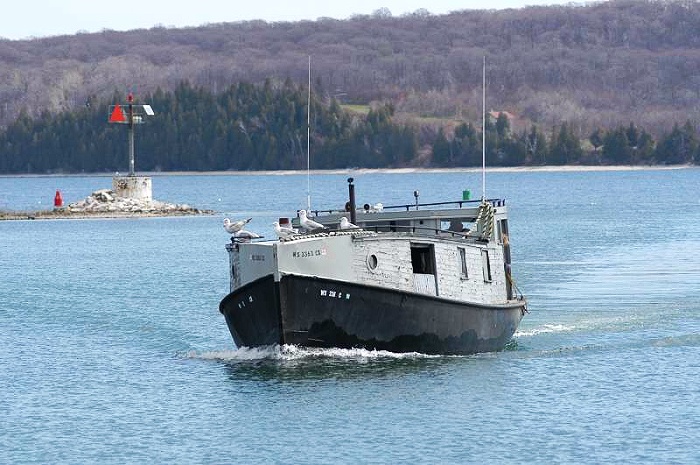 JANE 229221 40 ft. x 11 ft. vessel owned by Nels Sorenson, Kewaunee, Wis. Built by Sturgeon Bay Boat Works, in the early 1930s, the boat was equipped with a 30-36 hp. Kahlenberg oil engine. In the 1970s the boat was at Washington Island, and still in operation.
The JANE is now at Escanaba, among several boats acquired by Franz VonRiedel, Duluth. There has been discussion of including it in the Northeastern Maritime Association collection boats.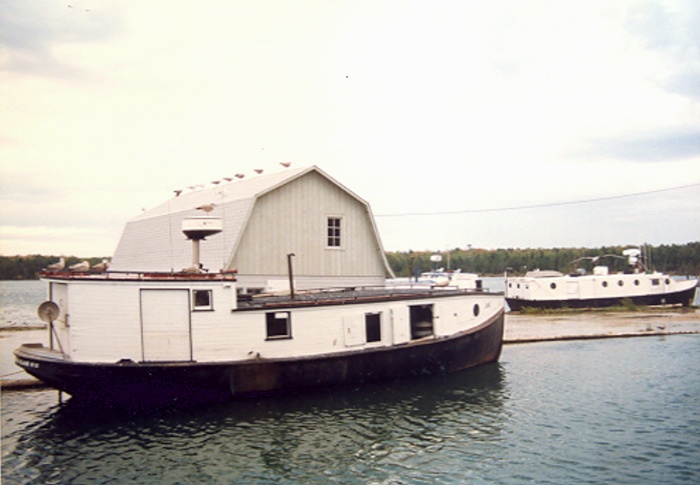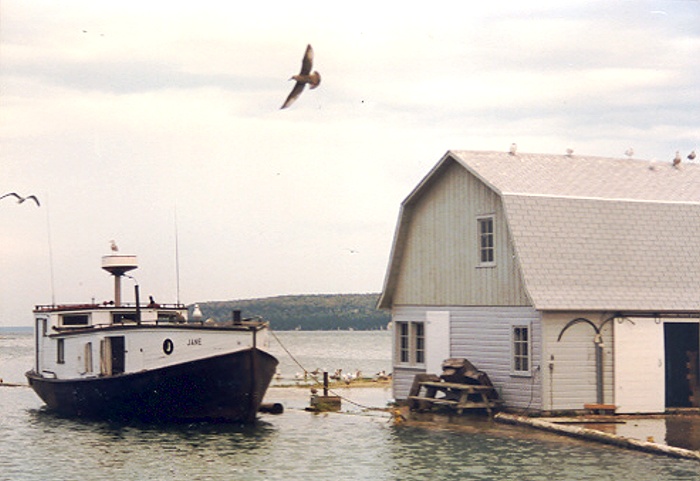 All pictures: the Jane at Washington Island.
All contents copyright 2002-2016, Harvey Hadland and Bob Mackreth