Fish Tugs of the Greatest Lake
BEAR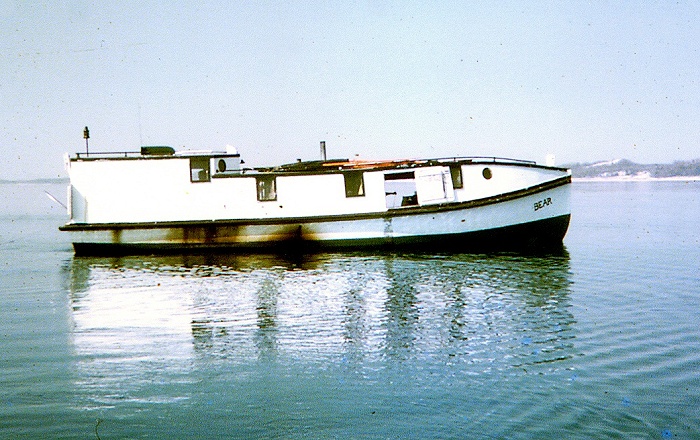 BEAR 238716 A 40 ft. x 10 ft. wood hulled fish tug built at Suamico, Wis. in 1939 for Clifford Wenninger, Algoma, Wis. The square sterned vessel was fully enclosed, with pilothouse aft. Wenninger owned the boat until 1960. Other owners were Fred Milke, Algoma. 1960 - 1965 Amos Anthony, South Haven, Mich. 1965 - 1977 George Anthony, Traverse City, Mich. 1977 and after. Note the unusual rectangular windows: while admitting substantial light, they could be vulnerable in heavy weather.
Recent reports (2013) indicate that the boat has been scrapped.
Picture courtesy Jerry Ranville.
All contents copyright 2002-2016, Harvey Hadland and Bob Mackreth