Fish Tugs of the Greatest Lake
SHERYL DENNIS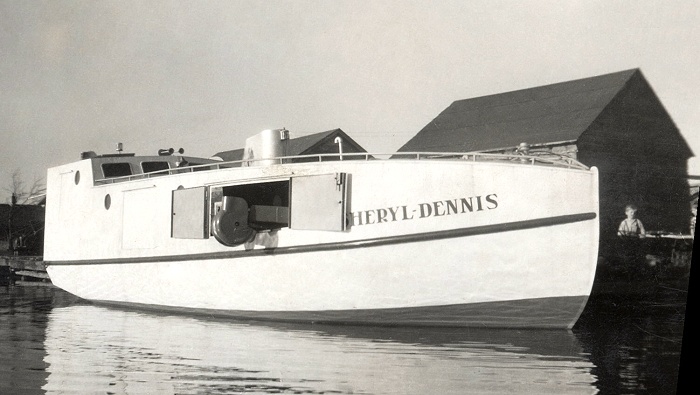 SHERYL DENNIS 250492 Built by Marinette Marine Corp. in 1946 for Ostling Bros., Ontonagon, MI. The 35 ft. x 11 ft. all steel vessel was equipped with a Chrysler Crown marine gas engine. The Ostlings owned the boat until 1953, when it was sold to John Wiita, Lake Linden, MI. James Wiita, Gay, MI acquired the boat in 1962 and kept her until 1971, when he sold her to Ralph Wilcox, Brimley, MI.

In 1974 ownership changed to Grand Marais Fisheries, Grand Marais, MI, where it had several owners in the next 20 years. In 1994 the boat was purchased by Ronald Grovogel of Racine, WI and began fishing on Lake Michigan. In 2009 Grovogel sold it to Terry Desjardin who fished from Manistique, MI. He in turn sold it to Chris Petersen of Muskegon, MI in 2011, and in 2012 Vern Seymour purchased it and brought it back on Lake Superior, fishing from Munising MI.
In 2013 Sheryl (Ostling) Krause bought it from Seymour and donated it to the Ontonagon County Historical Society, where in 2014 it will be permanently displayed near its original dock location on Rose Island as a memorial to Don and Al Ostling and all the fishing families of Ontonagon.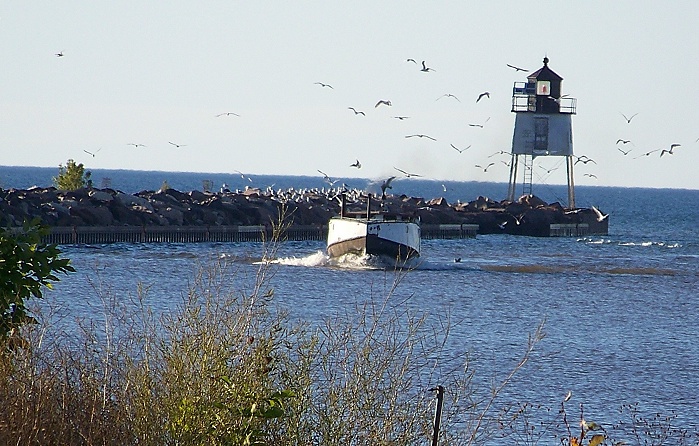 Thanks to David Krause who provided updated information and the photo above, noting, "The picture here shows the SHERYL-DENNIS entering the Ontonagon harbor in September of 2013, 60 years after she left. Those gulls must have long memories."
All contents copyright 2002-2016, Harvey Hadland and Bob Mackreth