Fish Tugs of the Greatest Lake
JOLENE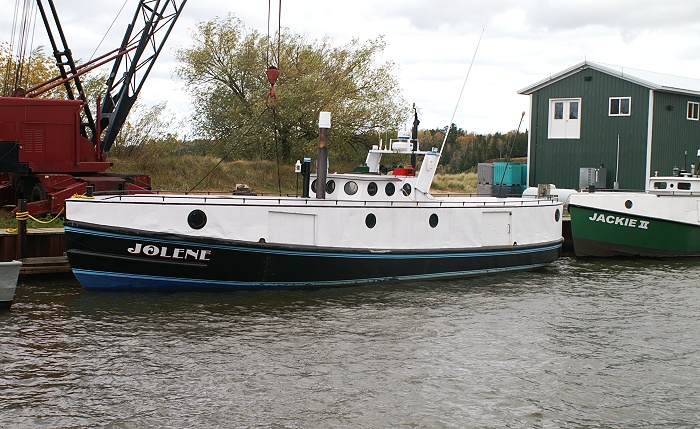 JOLENE 248708 Built by Burger Boat Co. in 1945 for Joseph Felbinger, Chicago, Ill., the 55 ft. x 14 ft all steel vessel was equipped with a 100-120 hp Kahlenberg oil engine. MVUS lists Felbinger as owner until 1974, Marie Wisocki, Chicago, 1975-1981; Jeffrey Furness, Michigan City, Ind., in 1989, and Paragon Fish Corp.(Dan Anderson), Milwaukee, up to the present. Furness was the owner for a number of years, and repowered with a Volvo diesel. Anderson repowered it with a Caterpillar D3406 diesel.
The JOLENE made news in August, 2006, when the boat freed the grounded 68-foot yacht of basketball star Latrell Sprewell, after unsuccessful attempts by the Coast Guard and the Milwaukee Police harbor unit. More recently, the boat was sold to Halvorson Fisheries of Cornucopia, Wisconsin, where it remains in active use.
All photos: Jolene at Halvorson Fisheries, Cornucopia, WI, October 2011.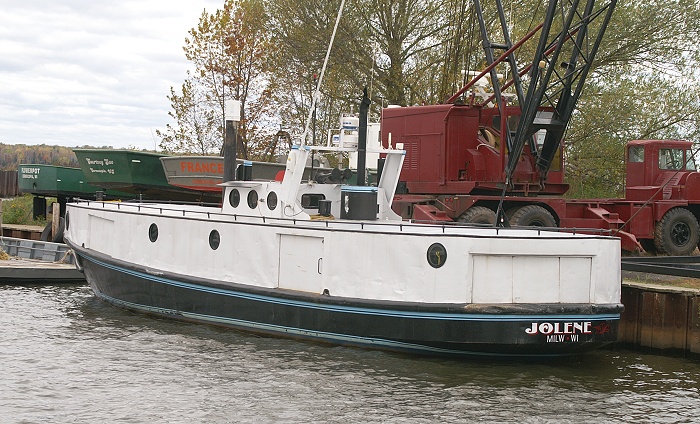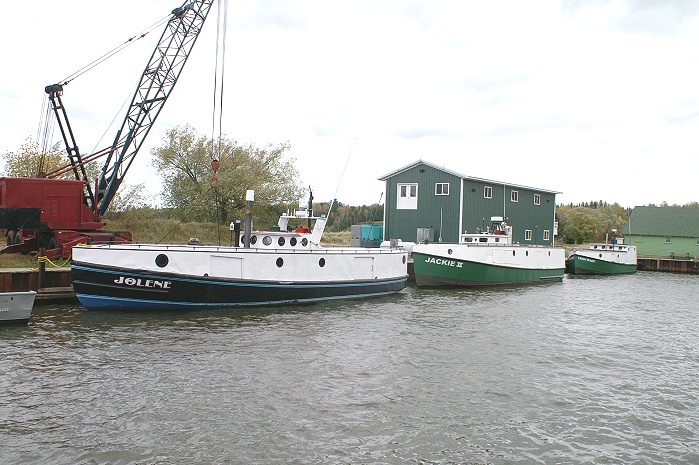 All contents copyright 2002-2016, Harvey Hadland and Bob Mackreth