Fish Tugs of the Greatest Lake
ELSIE J.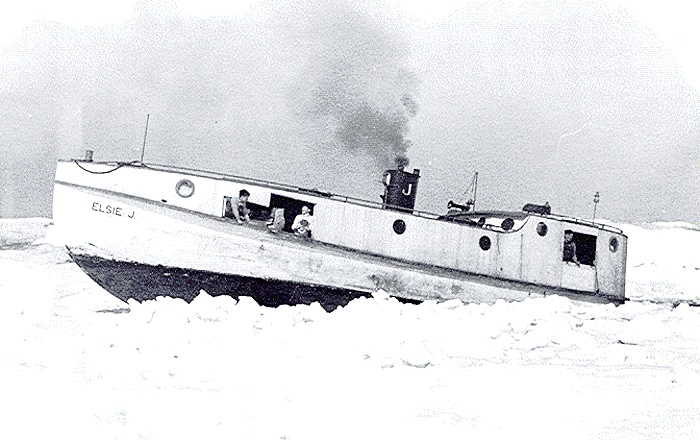 ELSIE J. 249094 48 ft. x 13 ft., built by Burger Boat Co., in 1945, for Chris Jensen, South Haven, Mich. As of 2014, the boat is still equipped with its original 75-90 hp. Kahlenberg oil engine, and remains at South Haven, where Bob Jensen, grandson of the original owner, and his wife Kathy use it for scenic cruises and charter operations. More information about this unique example of adaptive reuse can be found at their web site, www.jensencharters.com.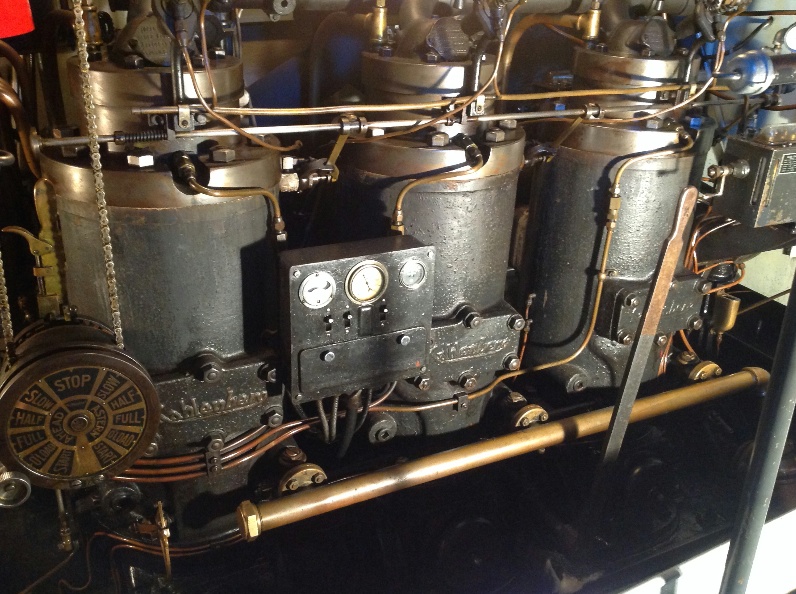 A true rarity: the Elsie J's original Kahlenberg engine, still in use as of 2014. Photo courtesy Bob and Kathy Jensen.
Dave Allers, of South Haven, Mich. recalls a family connection with the boat:
My dad ran the RVH for Clyde Cross when I was seven or eight years old. For $1.00 a day I'd bury all their fish guts.Then Dad ran the Buddy-O for Chris Jensen and then the Elsie J for about 25 years. He delivered the Buddy-O and brought back the brand-new Elsie J. He retired for a few years and then bought the Richard H. in St. Ignace. In a couple of years the state of Michigan refused to allow commercial fishing so he sold it and went to Racine Wisconsin. I spent many seasick days on the Buddy-O and on the Elsie J.
For a vivid account of this boat and its crew at work, read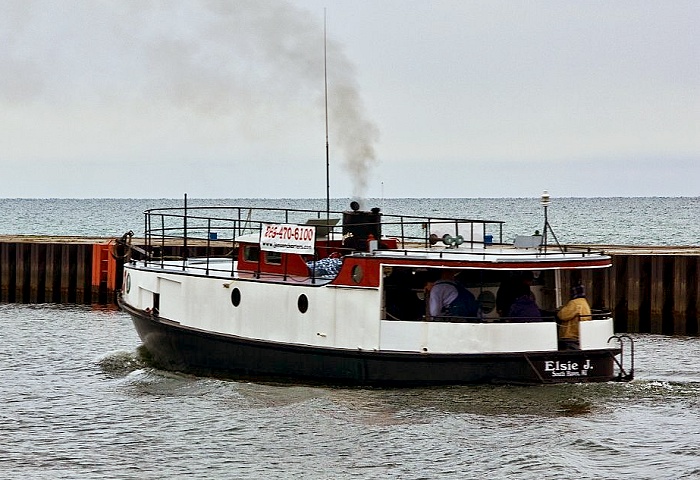 All contents copyright 2002-2016, Harvey Hadland and Bob Mackreth