Fish Tugs of the Greatest Lake
TWO BOYS (PENGUIN, NANCY, ERNIE C.)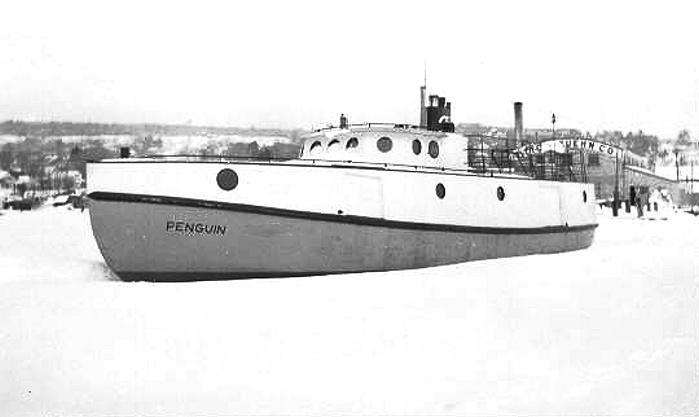 Built by Burger Boat Co. in 1945 for Otto L. Kuehn Co., Milwaukee; the 52 ft. 9 in x 14 ft. all steel vessel was equipped with a 100-120 Kahlenberg oil engine. The Boat was at Bayfield from 1946 to 1956. Operated from Kuehn's plant as a fish pick-up vessel, she was also operated as a fish tug, leased to different operators.
In 1956 she was sold to Talarico Fisheries, Otter Head, Ontario. In 1963 Robert Sellman, Manistique, Mich. brought her back to the U.S. and fished with her until 1977. Charles Nylund, Menomonee, Mich., the next owner, changed the name to NANCY, re-powered with a 250 hp. Cummins diesel, and operated with her until the early 1990s, when he sold the boat to Wm. King Sons Fisheries, Naubinway, Mich. The name was then changed to ERNIE C.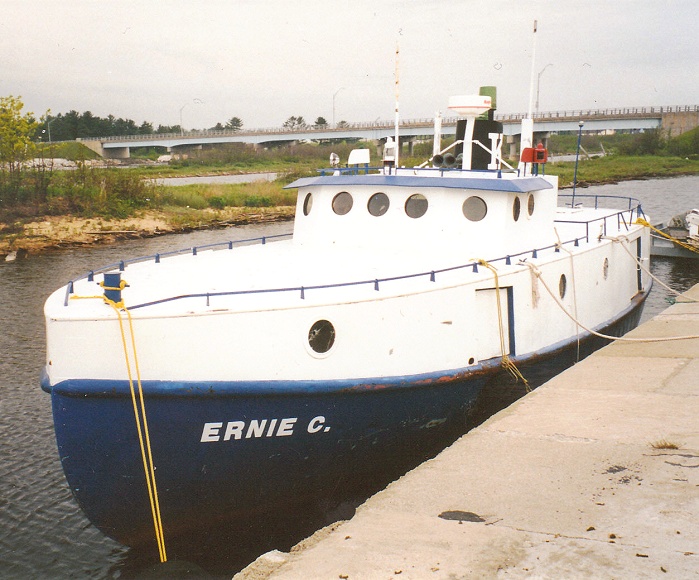 By 2009, the boat had returned to Bayfield and changed owners and names once more. Now owned by Shawn Hanson of Bayfield, she goes by the name TWO BOYZ.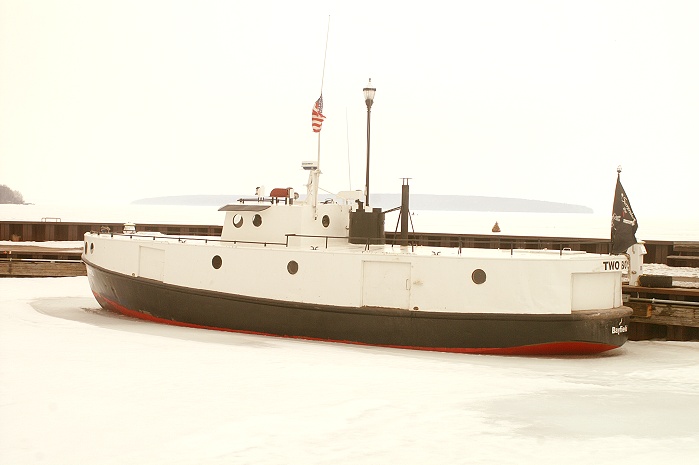 Photos, top: PENGUIN frozen in outside of Otto L. Kuehn Co. dock, winter of 1950-51. This is now the Bodin Fisheries dock. Middle: Renamed ERNIE C, at Manistique, Mich., circa 2004; Steve Ceskowski photo. Bottom: The TWO BOYZ freshly painted and iced-in at Bayfield, March 2009.
All contents copyright 2002-2016, Harvey Hadland and Bob Mackreth