Fish Tugs of the Greatest Lake
RUBY ANN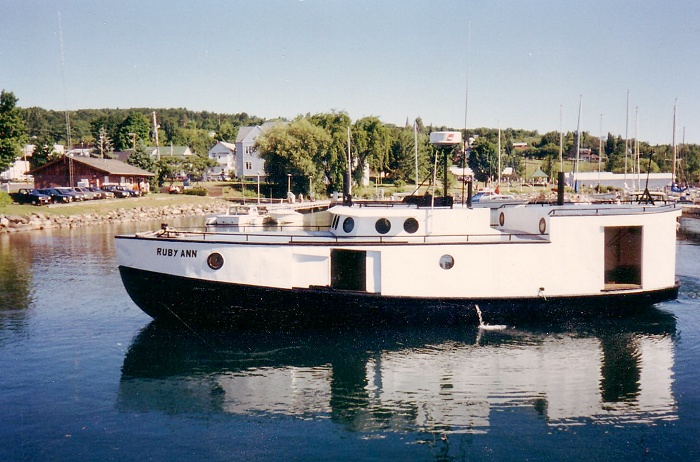 Built by Sturgeon Bay Shipbuilding Drydock Co. in 1945. Barbeau Bros., Fayette, MI owned the all-steel vessel, equipped with a GM 6-71 diesel, until it was sold to a succession of owners, which included, Richard McNab, Muskegon, MI. Hallard Grover, Montague, MI. James Frostman, Bayfield, WI. 1972-1997. Frostman re-powered with a 220 hp. Cummins diesel in 1975 and that engine is still in the boat.
In 1997 the boat was sold to James Kenwabikise, Charlevoix, MI.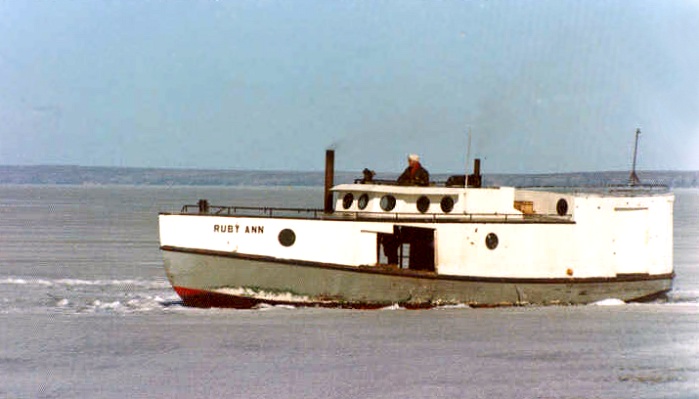 Photos: Top and above: RUBY ANN at Bayfield date unknown.

Bbelow, entering the Bayfield harbor in January 1981. Photographer Connie Frostman Marcy, daughter of the boat's owner, recalled, "They had to use crowbars to beat on the hull to loosen the ice enough to open the hatches before they dared enter the harbor. "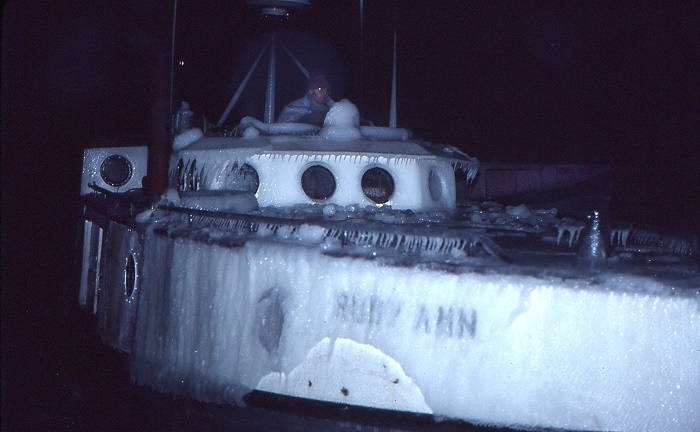 Photos below: breaking ice at Beaver Island, Lake Michigan, c 2015.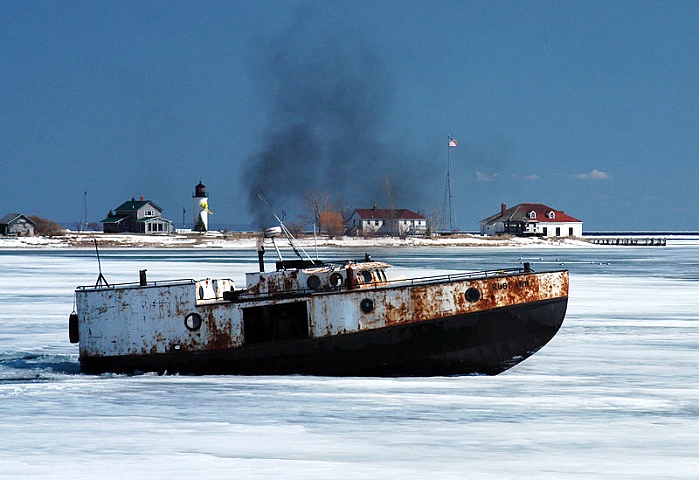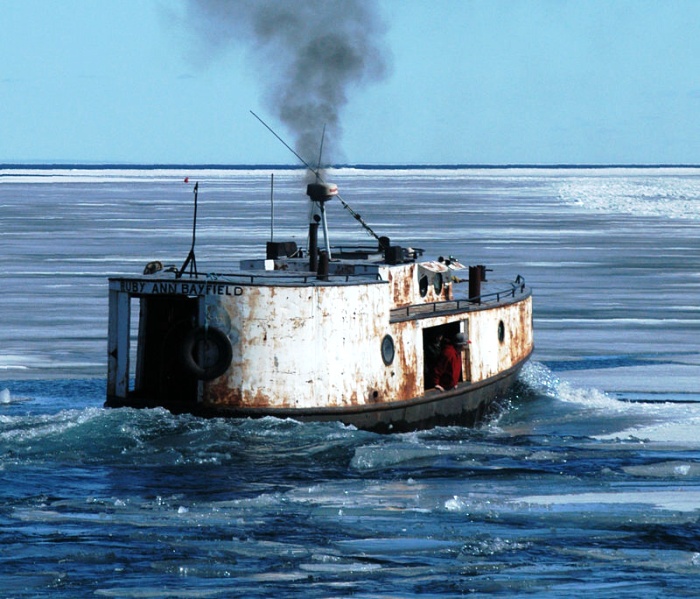 All contents copyright 2002-2017, Harvey Hadland and Bob Mackreth