Fish Tugs of the Greatest Lake
Two Boats Named KATHY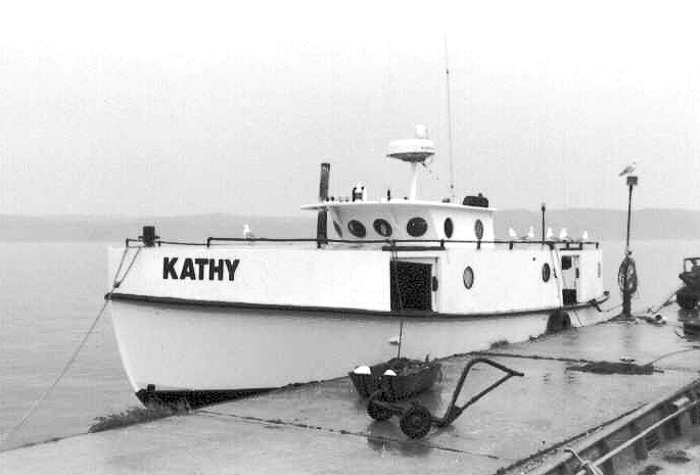 Lorman Greenfeldt, of Washington Island, Wis., owned two boats named KATHY in the 1960s. They have both been Lake Superior boats for many years now.
Above: Built at Racine, Wis. by Pete Mayer, in 1958, for the 45 ft. x 13 ft. vessel was equipped with a 180 hp. Cummins diesel. With a steel hull and wood house, the boat was modeled after the PRIDE and VAGABOND. After number of years Greenfeldt sold the boat to Jerome Van Landschoot, Munising, Mich. Van Landschoot put a steel cabin on the boat and repowered with a 250 hp Cummins 855 diesel.
Below: Built at Two Rivers, Wis. by Schwartz Marine in 1968. The 45 ft. x 12 ft. all steel vessel was equipped with a Caterpillar Model D3306 diesel. After just a few years the boat was sold to Francis Thill, Marquette, Mich.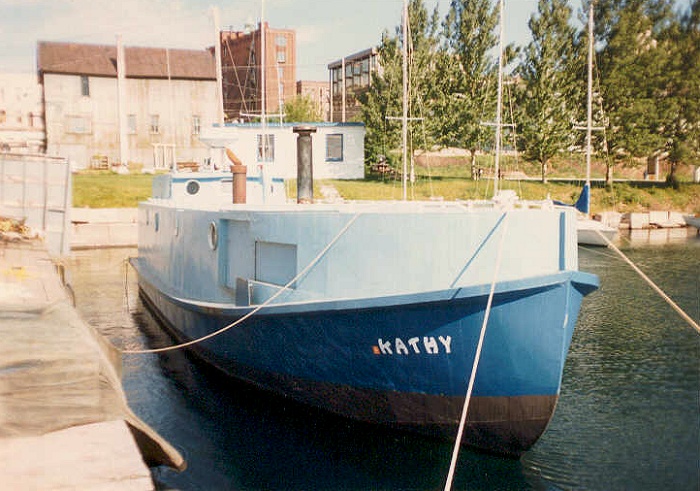 All contents copyright 2002-2016, Harvey Hadland and Bob Mackreth