Fish Tugs of the Greatest Lake
THOMAS C. MULLEN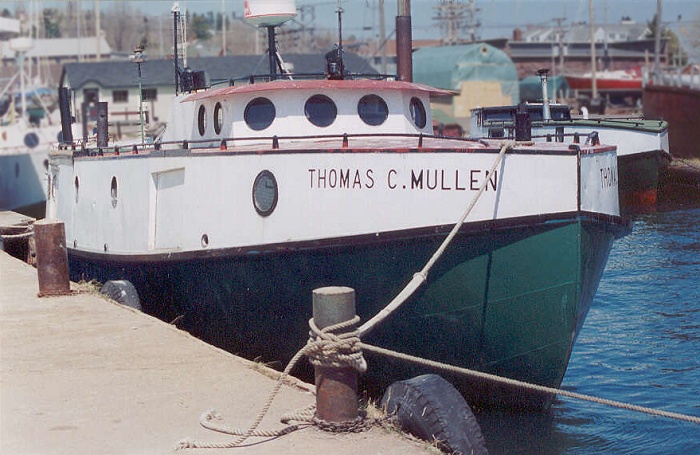 Built by Burger Boat Co. in 1946 for Robert Ludwig, Michigan City, IN.The all steel vessel, 47 ft. x 13 ft., was equipped with a 60-70 Kahlenberg oil engine. In 1957 Ludwig sold the boat to Robert Peel, Saugatuck, MI. Converted to trawling, the boat was re-powered with a GM 6-71 diesel.
Bodin Fisheries, Bayfield, Wis., bought the boat in 1979, and after a year of unsucessful trawling leased and later sold the boat to Alan Newago in 1982. Newago removed the trawling gear and converted to gillnetting. The boat is presently owned by Joseph A. Newago, Jr., Bayfield, Wis.
Photo: Top, THOMAS C. MULLEN at Bayfield.
All contents copyright 2002-2016, Harvey Hadland and Bob Mackreth