Fish Tugs of the Greatest Lake
FAITHFUL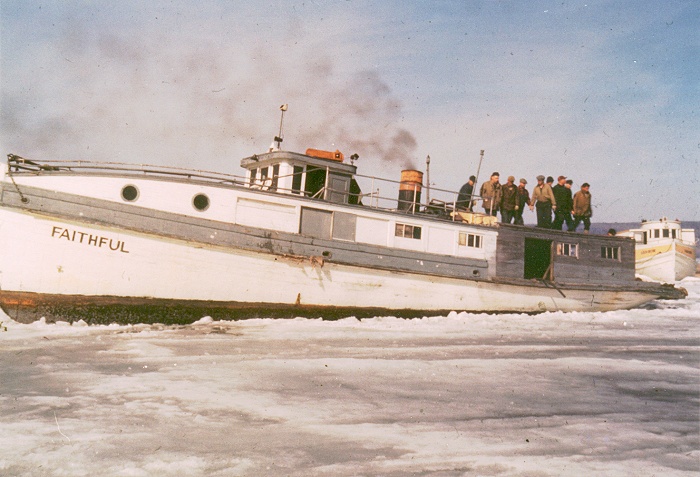 Built at Two Rivers, Wis. in 1925 by Henry Vincent, for Henry Lafond and Son, Fishery, the 64 ft. x 15 ft. boat was equipped with a 100-120 H.P. oil engine. Lafond sold the boat to Fred Ropke, Chicago, Ill. in 1930.
In 1936 Howard Russell, LaPointe, Wis. bought her for use as a combination tow tug and ferry. During the fall she was used as a gillnetter, fishing herring. From 1949 to 1952 Northern Hardwood Veeners, Butternut, Wis., used her as a tug towing scow loads of logs from the Apostle Islands. Shortly thereafter she was scuttled on the beach at Outer Island, and is still there.
Photos: Top, FAITHFUL at work in the ice; location appears to be LaPointe, with the old wooden ferry GAR-HOW in the background. Below, FAITHFUL on the beach at Outer Island, date unknown. Bottom, FAITHFUL, 2006.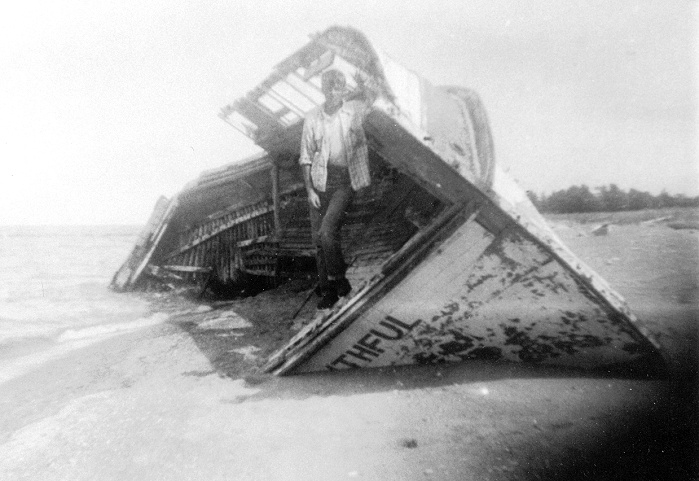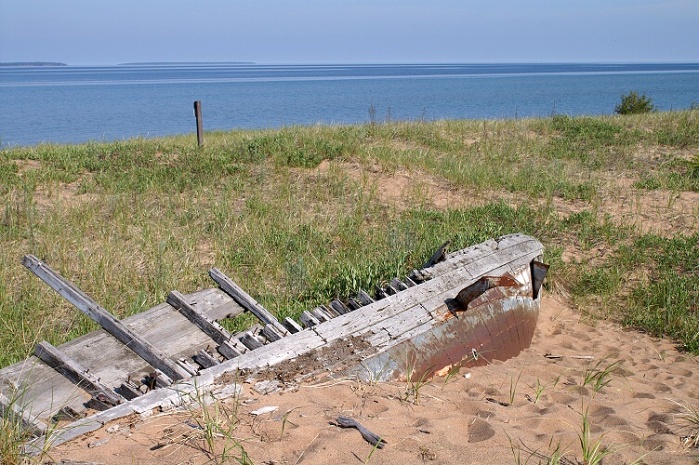 All contents copyright 2002-2016, Harvey Hadland and Bob Mackreth