Fish Tugs of the Greatest Lake
ENERGY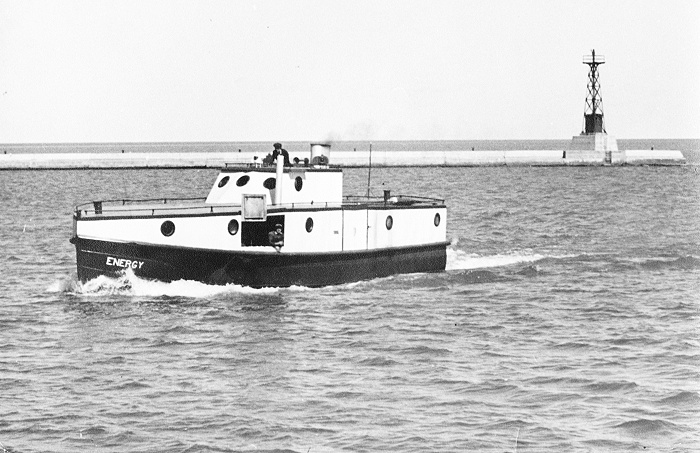 The ENERGY, as originally constructed. (Photo courtesy Steve Ceskowski
48 x 13 feet. Built of steel, in 1934, at Kenosha, Wis., by Kenosha Boiler Structural Co., from a design by Walter W. Haertel, for fishermen Tom and George Johnson. Powered with a 100 hp. Bolinder diesel, the Johnsons operated with the boat until 1940. Then bought by Steve Ceskowski, Waukegan, the boat was re-powered with a 60-70 hp. Kahlenberg oil engine. Another owner, Joseph Koss, Milwaukee, re-powered again, with a Cummins diesel, converted to trawling for a time, then selling the boat to Lorman Greenfeldt, Washington Island. John Defoe, Bayfield, was the next owner, fishing for just a few years. Cecil Peterson then acquired her, and is still the owner.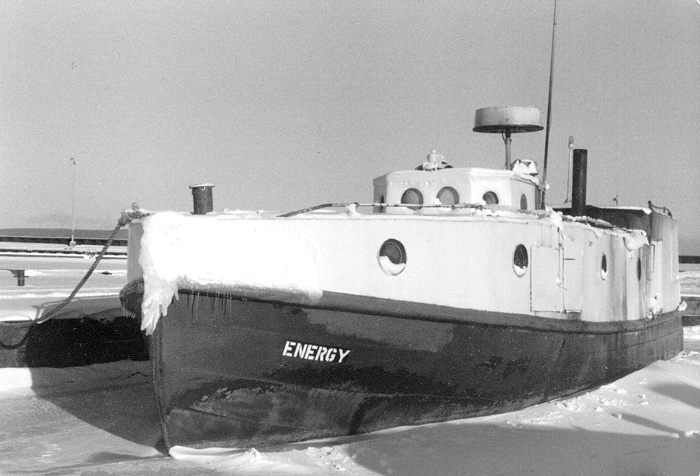 Iced-in at Bayfield, Wisconsin; date unknown.
In March, 1984, the ENERGY was stranded in the ice off Devils Island for three days. For an account of this harrowing incident, read The Ordeal of the Energy.
Read about the ENERGY'S role in World War II: Ditched!
Below: ENERGY at Little Sand Bay, summer 2008. Note pilot station and net lifter. (2008 photos courtesy of Bob Douat.) Bottom, ENERGY at Bayfield, 2011, courtesy Raymond Debaun.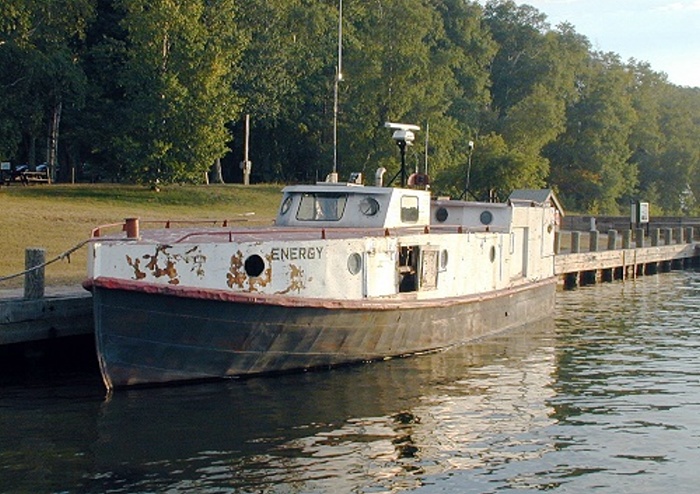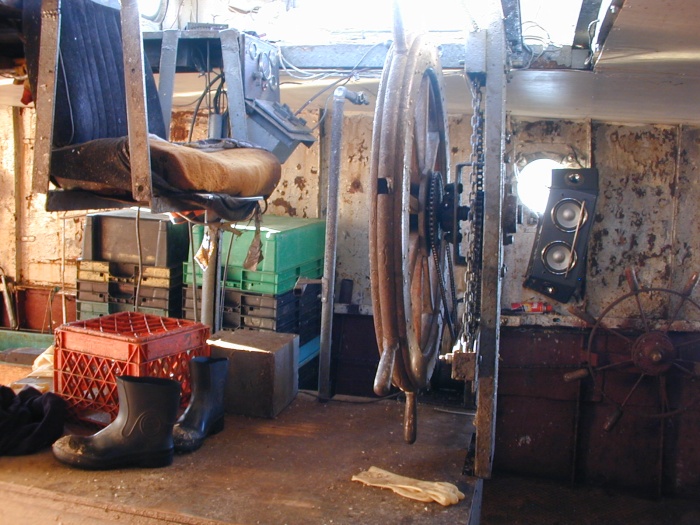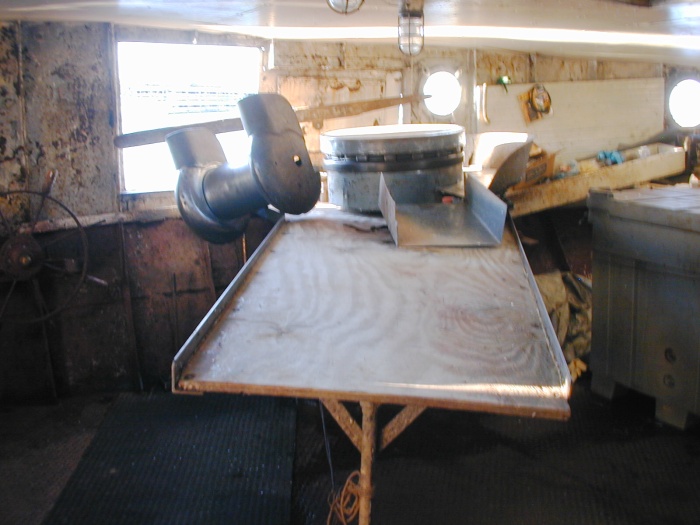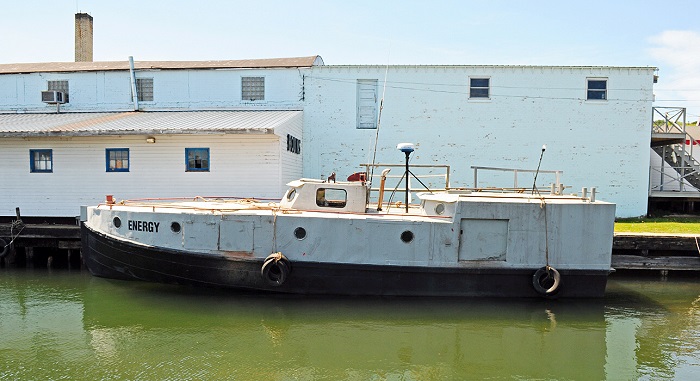 All contents copyright 2002-2016, Harvey Hadland and Bob Mackreth