Fish Tugs of the Greatest Lake
RVH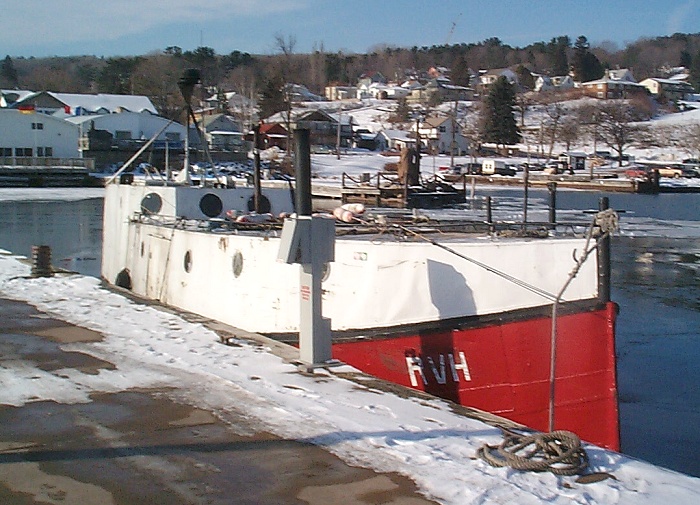 Built at Grand Haven, MI in 1936 by Robert Van Hall, and owned by him until his death a few years later. The 40 ft. steel hulled vessel was of welded and riveted construction and was equipped with a Model D8800 Caterpillar diesel.
The boat was sold to Bethway McDonald Fishery, Grand Marais, MI, who had her until 1946, when she was sold to Floyd [Bing] Anderson, Port Wing, WI. In the early 1980s Anderson replaced just about all of the steel below the waterline. The wood cabin had been replaced with steel well before that.
In the late 1980s the boat was sold to Earl [Butch] Livingston, Bayfield, WI. In the fall of 1999 Livingston replaced the Caterpillar with a 1948 model Cummins diesel.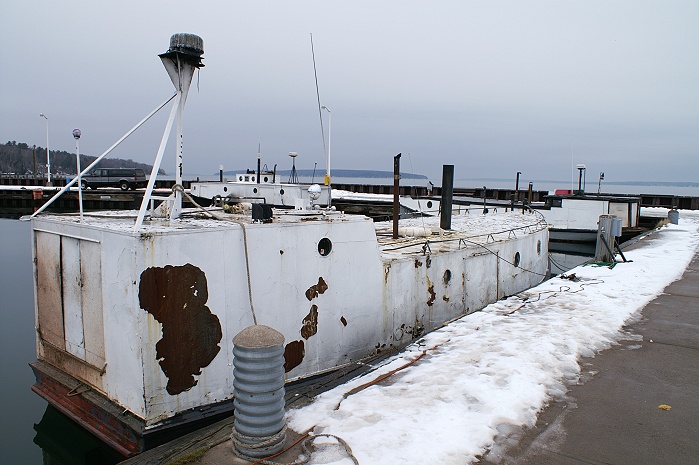 Pictures: RVH docked in Bayfield: top, 2001; above, 2006.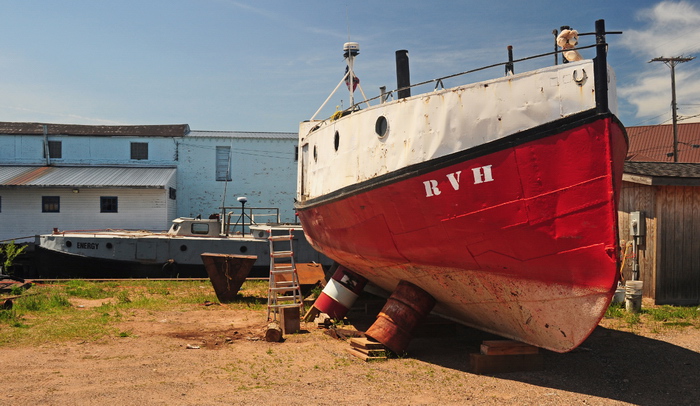 All contents copyright 2002-2016, Harvey Hadland and Bob Mackreth