Fish Tugs of the Greatest Lake
MACKENZIE MAY (WOLVERINE II)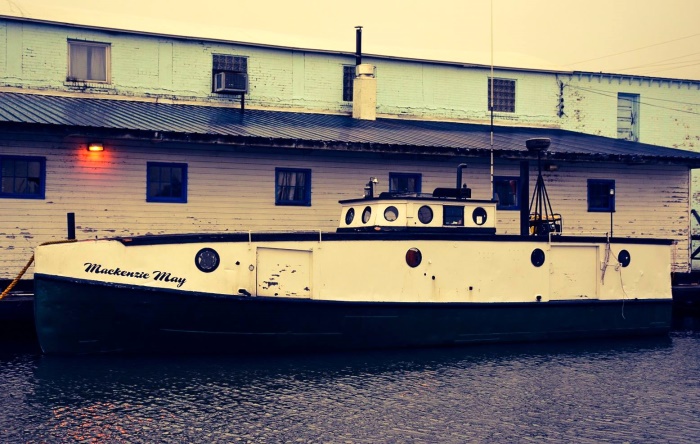 Mackenzie May at dawn; Bayfield, May 21, 2017. Photo by James Hyde.
Built by Burger Boat Co. in 1940 for Smith Bros., Port Washington, WI. The 42 ft x 12 ft. 4 in. steel hulled vessel was designed by Walter Haertel, along the lines of the earlier ENERGY. Originally equipped with a Hill diesel, it was later repowered with a GM 4-71 diesel and finally a 6-71 when owned by Emil Kallianen, Portage Entry, MI.
Leonard Peterson, Bayfield, WI., acquired the boat in 1972. Robert Boutin, Bayfield, owned the boat from the mid 1980s until 1997. It was next bought by Joseph Duffy and Ben Gustafson of Bayfield, who owned the boat for 11 years, then sold it in 2008 to the current owner, Dirk Wachsmuth of Red Cliff, Wisconsin.
The boat gained a new owner and a new name in 2017, sold to Joseph Newago, Jr., who named it for his daughter MACKENZIE MAY.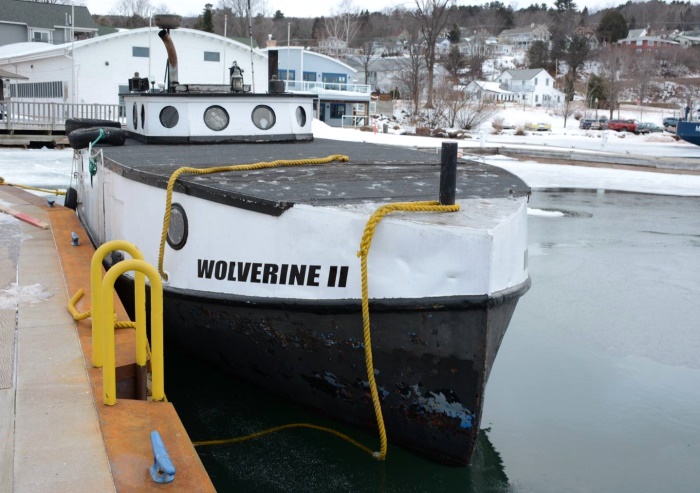 Wolverine II docked in Bayfield: above, winter 2017 (photo by James Hyde); below, 2001 (Bob Mackreth photo)