Fish Tugs of the Greatest Lake
JOHN R. (FLO, MAR-JEAN)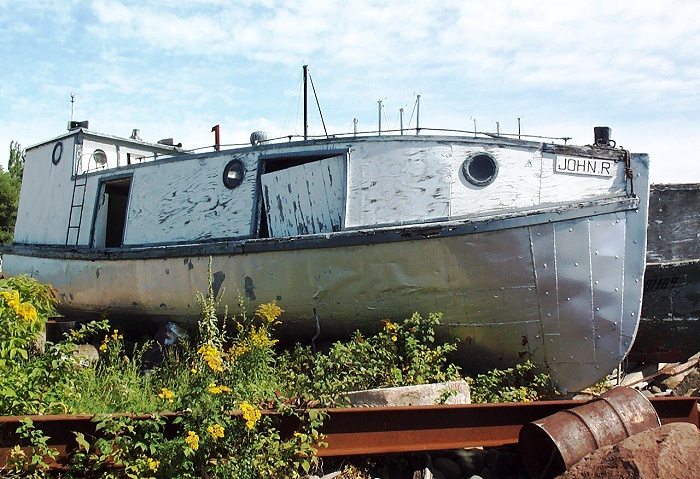 Built at Bayfield, Wis. in 1942 by Frank Muhlke, and originally named the FLO. Owned by Severt Teigen, LaPointe, Wis. until his death in 1950, the 35 ft. wood hulled fish tug was then sold to Randolph Samskar, Grand Marais, Minn., who owned it until 1959.
From 1959 to 1977 Edwin Ness, Silver Bay, Minn. owned the boat, and changed the name to MAR-JEAN. Thomas Kaine, Duluth, was owner from 1977to 1980. Hope Atkinson, Superior, Wis. had ownership for a time also.
The boat is presently sitting ashore at Bayfield, Wis., owned by Richard Gurnoe, Jr. and carrying the name JOHN R.
Photo: JOHN R. ashore at Bayfield, 2001
All contents copyright 2002-2016, Harvey Hadland and Bob Mackreth