Fish Tugs of the Greatest Lake
HACK NOYES (HELEN GENE)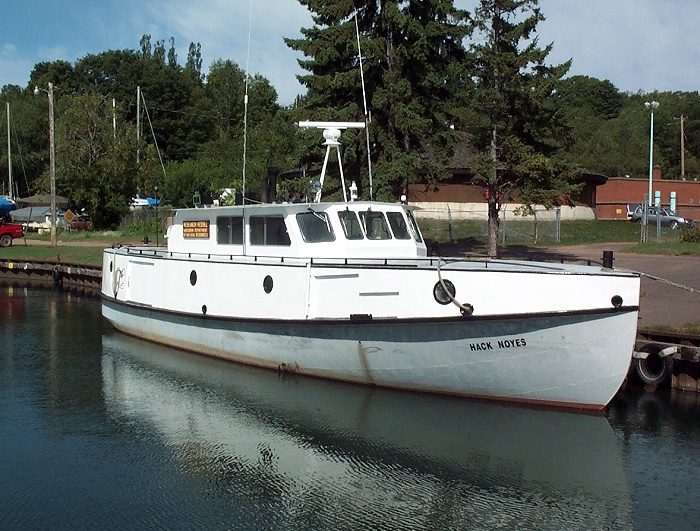 Originally christened the HELEN GENE, this boat was built by Burger Boat Co. in 1946, for Henry W. Smith, Waukegan, Ill. 55 ft. x 14 ft., and equipped with a 100-120 hp. Kahlenberg oil engine.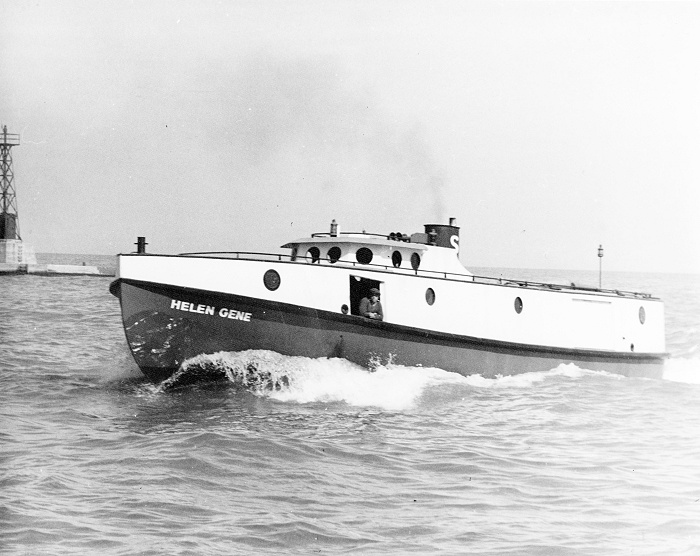 The boat was sold to Wisconsin Conservation Department in the early 1950s, for use as a law enforcement patrol boat. The name was changed to HACK NOYES, and the Kahlenberg was replaced with a Cummins diesel.
Photos: Top- HACK NOYES at dock in Bayfield, 2001; bottom- with her original name and pilothouse, at Waukegan, IL circa late 1940s.
All contents copyright 2002-2016, Harvey Hadland and Bob Mackreth