Fish Tugs of the Greatest Lake
ALLIE BROTHERS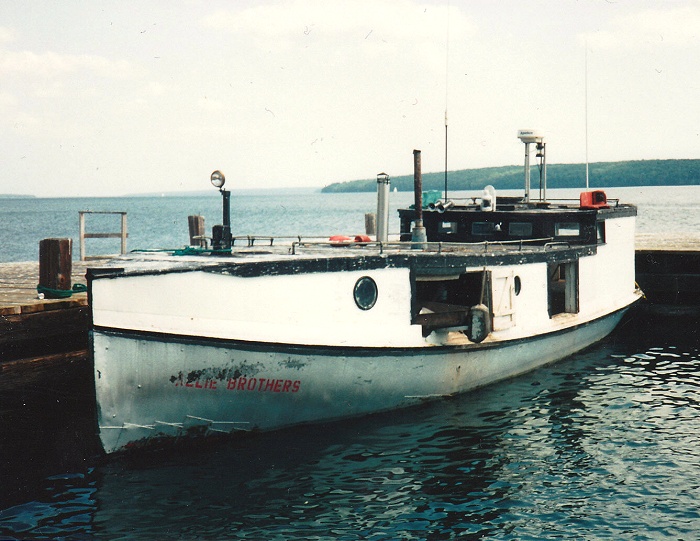 A 40 ft. fish tug with 11 ft. beam, built by Peterson Boat Works, in 1934, for Walter and Elmer Allie, Two Rivers, Wis. Boat was equipped with a 30-36 hp. Kahlenberg oil engine. A later owner in the Jacksonport area had the boat sheeted with steel by T.D. Vinette.
In 1975 Norman and Harris Johnson, Port Wing, Wis., bought her. Norman repowered with a GM 3-71 diesel, and fished until his death in the fall of 1987, when she was sold to Marvin Morris, who fished out of Red Cliff. Boat is presently owned by Shawn and Troy Hansen, at Red Cliff.
Photo: ALLIE BROTHERS docked in Bayfield, 2001.
All contents copyright 2002-2016, Harvey Hadland and Bob Mackreth