Fish Tugs of the Greatest Lake
TWILITE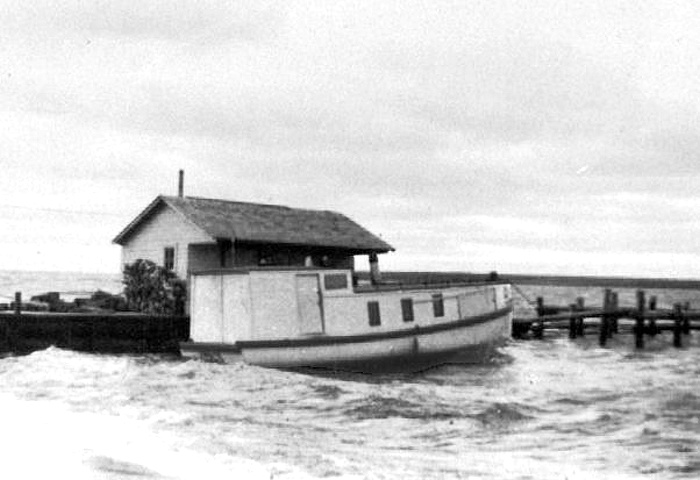 Built at Bayfield, WI in 1937 by Halvor A. Reiten, for Hokenson Bros. Fishery, Little Sand Bay, Bayfield. The 36 ft. vessel was equipped with a diesel Caterpillar tractor motor, converted to marine use. In 1946 the Caterpillar was replaced with a GM 6-71 diesel.
After ceasing operations in 1953 the owners sold the boat to Art Krone, Bayfield. Sold again and converted to a cruiser, the boat was finally bought by the National Park Service, returned to Sand Bay and rebuilt to its original configuration. The Caterpillar, which the Hokensons had retained, was re-installed.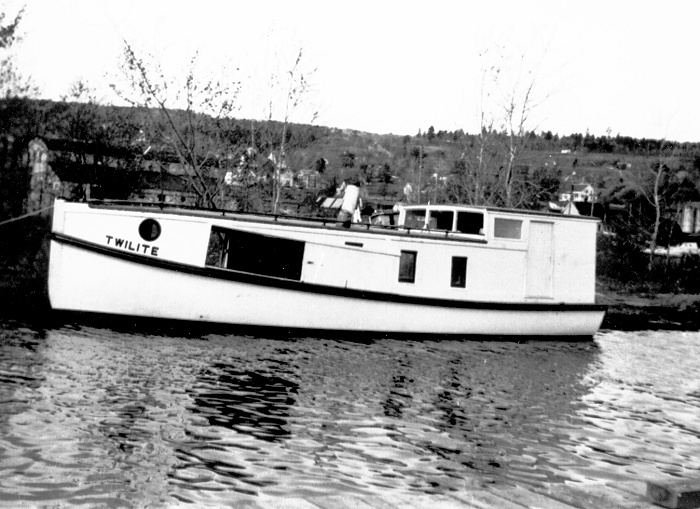 The boat was displayed on the marine railway at the restored Hokenson Fishery, Little Sand Bay, within the Apostle Islands National Lakeshore for many years, but is currently off display, undergoing restoration work.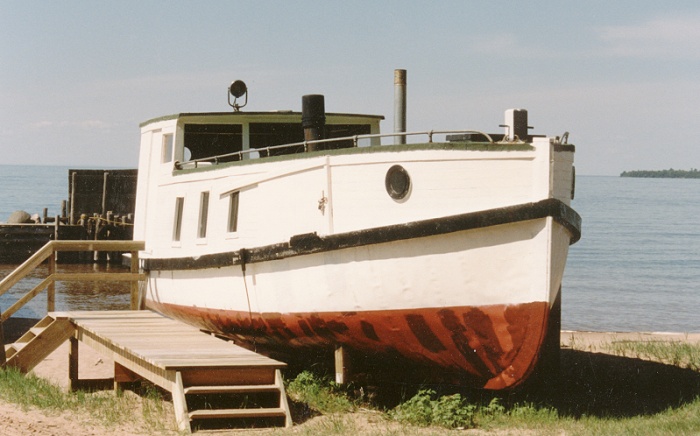 Photos: Top, rough day at Little Sand Bay dock, 1937; middle, TWILITE during its working life; bottom, TWILITE on display, Little Sand Bay, 1990.
All contents copyright 2002-2016, Harvey Hadland and Bob Mackreth