Fish Tugs of the Greatest Lake
RUTH (TYLER ANDREW)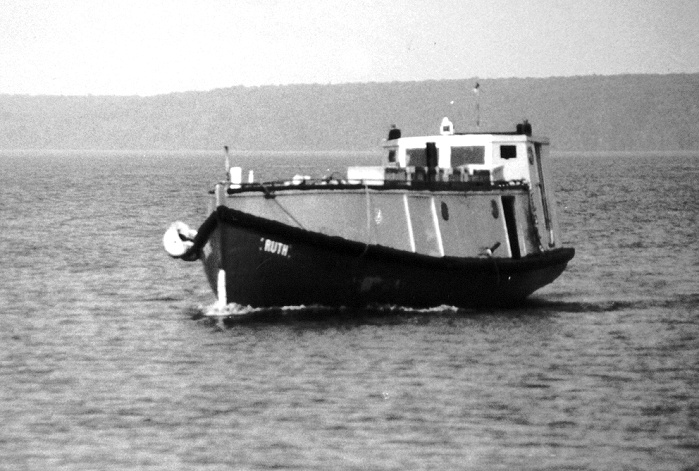 Built at Bayfield by Evan Christensen, in 1938, for Henry Johnson, Jr. The 40 ft. vessel was equipped with a Buick car motor until the early 1940s, when a 115 hp. Chrysler Crown marine gas engine was installed. In 1956 the boat was completely rebuilt from mid-ship and aft. The fantail stern was changed to a square fantail, and the pilothouse was moved to the stern. Johnson later sold the boat to Martin Peterson, who used it to fish chubs, then eventually sold it to Wilfred Peterson, who sold it in turn to his son Duane for $2,500 in 1982.
Duane Peterson renamed the boat TYLER ANDREW in honor of his grandson who passed away as an infant. He recalls the boat as heavy, due to the sheathing, and consequently underpowered: "A thick fog would slow her down." Still later, Alan Newago & Son Fishery bought her and completed the ironing off of the hull, and built a steel house along the lines of the wood house, and added sliding steel gangways. In 1998 Ed Erickson bought her, and changed the name back to RUTH.
The boat is now on display at the Bayfield Marine Museum.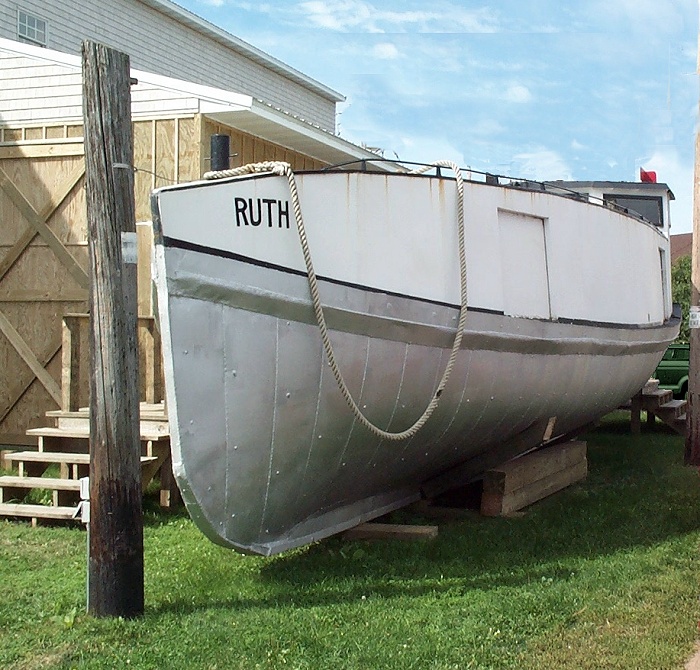 Photos: top, the Ruth at work on Lake Superior, undated; bottom, her current berth, 2001.
All contents copyright 2002-2016, Harvey Hadland and Bob Mackreth