Fish Tugs of the Greatest Lake
NORTHLAND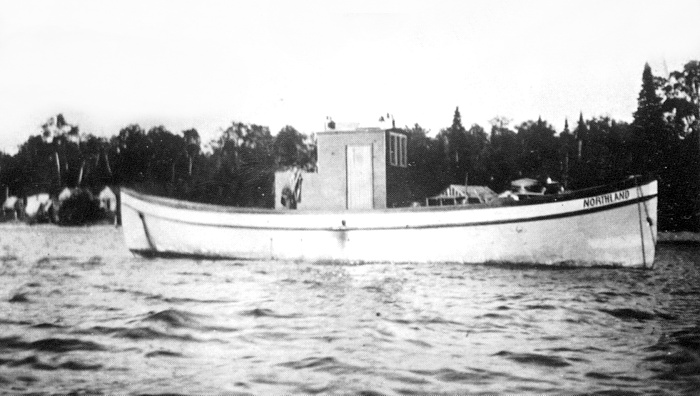 NORTHLAND at South Twin Island.
The NORTHLAND belonged to Olaf Edwards, who fished from South Twin, and later Rocky, Islands in the Apostles group. The photograph above shows the boat in its original, open configuration.
Edwards later enclosed the boat to provide better protection from the weather. The photo below may show the same boat in its later form, but Edwards built several boats by the same name, so this cannot be certain.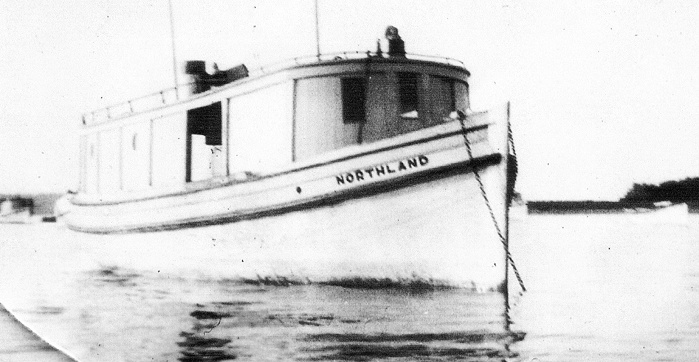 All contents copyright 2002-2016, Harvey Hadland and Bob Mackreth