Fish Tugs of the Greatest Lake
LOLA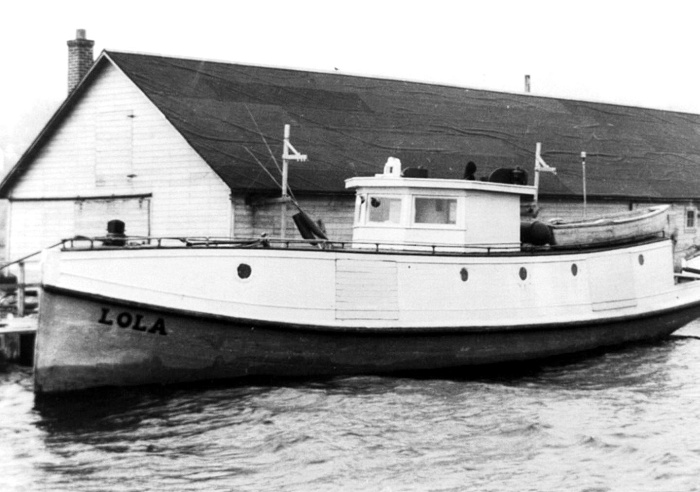 Built at LaPointe, by Ed Valley, in the mid 1920s. Designed for the passenger trade, the 49 ft. vessel was bought by H.W. Elmore, taken to Bayfield, and redesigned as a fish tug. The cabin and pilot house, built by Henry Aiken, was retained for the entire life of the boat.
After having many owners, the boat was burned at the foot of Broad Street, in 1968. The many owners included, H.W. Elmore, Sam Hahn, Fred Meyers, Carl Meyers, and the last owner, Wilfred Peterson.
Photo: LOLA at Bayfield Fish Company slip, some time before 1942.
All contents copyright 2002-2016, Harvey Hadland and Bob Mackreth